THE INTERVIEW: NJI LORIMER
17.03.2021
BY NJI LORIMER, DIRECTOR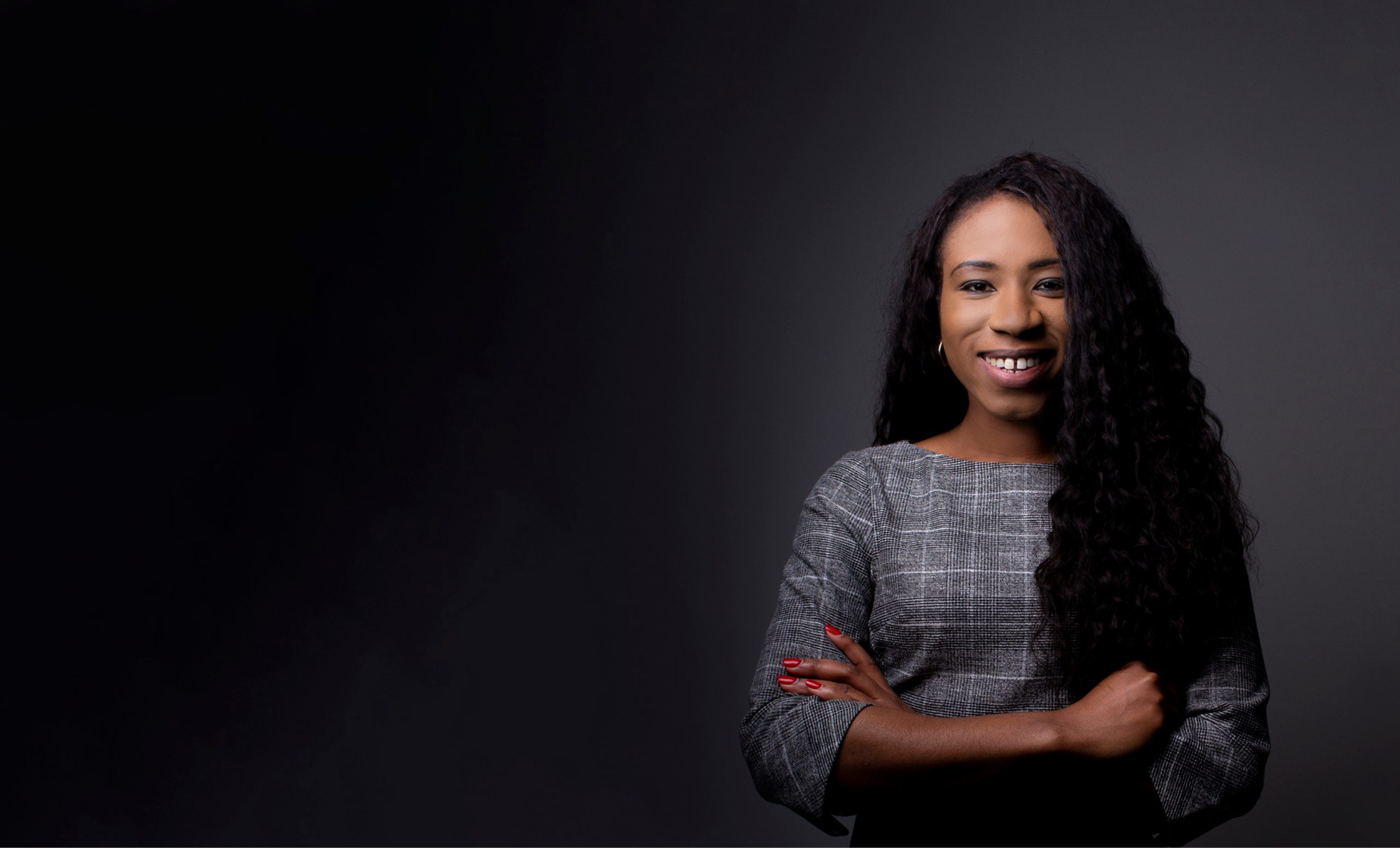 01 CAN YOU INTRODUCE YOURSELF? WHAT DO YOU DO AND HOW LONG HAVE YOU BEEN IN THE FINANCE INDUSTRY?
My name is Nji Lorimer, I am a wealth manager and a Director in the US Family Office at London & Capital. I work with families to organise and coordinate their global wealth through objective based financial planning and strategic investment management. I've been in the industry for 13 years now.
02 DO YOU HAVE ANY ADVICE FOR YOUR YOUNGER SELF, WHEN YOU WERE STARTING OUT?
I studied Law at university, and it wasn't until I finished my degree that I decided to pursue a career in the financial services industry rather than the law. I worried a lot and spent so much of my mental energy living in various hypothetical future outcomes.  If I could go back, I would tell the 22 year old Nji to relax; I'd remind her that she was a resilient hard worker and if she just stayed consistent and producing good work all would be fine.
03 DO YOU SEE A DIFFERENCE IN THE FINANCIAL SERVICES INDUSTRY NOW COMPARED TO WHEN YOU JOINED?
The main changes which are immediately apparent are technological advances, which have really increased the efficiency in how we work. This is great for clients because some level of automation frees up time for us to work for them on aspects of the service that the internet can't do; getting to the root of their financial objectives, coaching families to help them be crystal clear on what they want their financial futures to look like. Technology is really boosting us to be able to provide a more bespoke service.
I think the industry is also moving to a more global outlook. The families seeking wealth management services are much more likely to have some international aspects, whether it be retiring, educating their children or living part of the time abroad, this can throw up some interesting planning and investment management considerations. The industry is moving to embrace this more.  Being able to offer cashflow planning with an international element for my clients, for example, is something which would have been unheard of when I first joined the industry. Now, however, with the amalgamation of technology and global thinking, we can take into account currencies and different tax regimes and it is really exciting and interesting.
04 WHERE DO YOU EXPECT THE FINANCIAL SERVICES INDUSTRY TO BE IN 20 YEARS' TIME, WHAT CHANGES WOULD YOU LIKE TO SEE?
Deep technical knowledge and bespoke service provision is any adviser's competitive edge. Thankfully clients are becoming increasingly knowledgeable with the ability to research almost anything, which in turn means that we have the pleasure of working with families who are much more engaged in the wealth management process because they understand it better. This will only increase over the next 20 years, which I hope will really raise the quality of advice and advisers in our industry. It is great for clients to keep us on our toes.
A financial services utopia for me in 20 years' time would see wealth management on par with private client legal and accountancy services a necessity for any high net worth family. Having a financial roadmap for families is so crucial and I think people understand this more and more. I predict we will see an increase in the diversity of advisers whether it be gender, race, socio economic background, physical and mental diversity too. The more input of thought we can breathe into our sector the better outcome we can achieve for our clients, which is what we are here for.
05 THERE HAS BEEN A LOT OF TALK OF HOW 2020 AND THE RAPID ACCEPTANCE OF WORKING FROM HOME HAS INFLUENCED GENDER BALANCES IN THE OFFICE – DO YOU THINK THERE'S BEEN A CHANGE IN HOW WOMEN HAVE BEEN VIEWED IN THE INDUSTRY? (WORKING FROM HOME, CHILD-CARE ETC…)
I deeply hope that the normalisation of flexible working will help accelerate gender equality in our profession. Currently about 15% of wealth managers are female. Firstly, I cannot give a definitive reason as to why this disparity exists, the reasons will be varied and personal to each individual and I can't speak for all women. However, I hope that for those who have perceived wealth management as a profession not conducive to a balanced life, will reconsider. I also wouldn't want to assume that flexible working is all that is needed to create a more gender balanced profession but hopefully it will be a step in the right direction.
06  WHICH WOMAN INSPIRES YOU THE MOST?
Technically she's a girl but my daughter has inspired me so much this year. At 11 years old she's coped phenomenally well with lockdowns, home-schooling, being separated from her family and friends, all whilst going through the dreaded senior school application process of exams and interviews and she's sailed through calmly and contentedly.  Her level of resilience and stoicism has inspired me to not sweat the small things, focus on the positives and just keep going.
---
To speak to Nji, please give us a call on +44 (0) 207 396 3388, alternatively email invest@londonandcapital.com or get in contact here.
---
Disclaimer: The value of investments and any income from them can fall as well as rise and neither is guaranteed. Investors may not get back the capital they invested. Past performance is not indicative of future performance. The material is provided for informational purposes only. No news or research item is a personal recommendation to trade. Nothing contained herein constitutes investment, legal, tax or other advice.
Copyright © London and Capital Asset Management Limited. London and Capital Asset Management Limited is authorised and regulated by the Financial Conduct Authority of 12 Endeavour Square, London E20 1JN, with firm reference number 143286. Registered in England and Wales, Company Number 02112588. London and Capital Wealth Advisers Limited is authorised and regulated by both by the Financial Conduct Authority of 12 Endeavour Square, London E20 1JN, with firm reference number 120776 and the U.S. Securities and Exchange Commission of 100 F Street, NE Washington, DC 20549, with firm reference number 801-63787. Registered in England and Wales, Company Number 02080604