AMERICA FIRST? HOW TRUMPISM HAS CHANGED THE WORLD | KEY TAKEAWAYS FROM THE WEBINAR
19.11.2020
BY LONDON & CAPITAL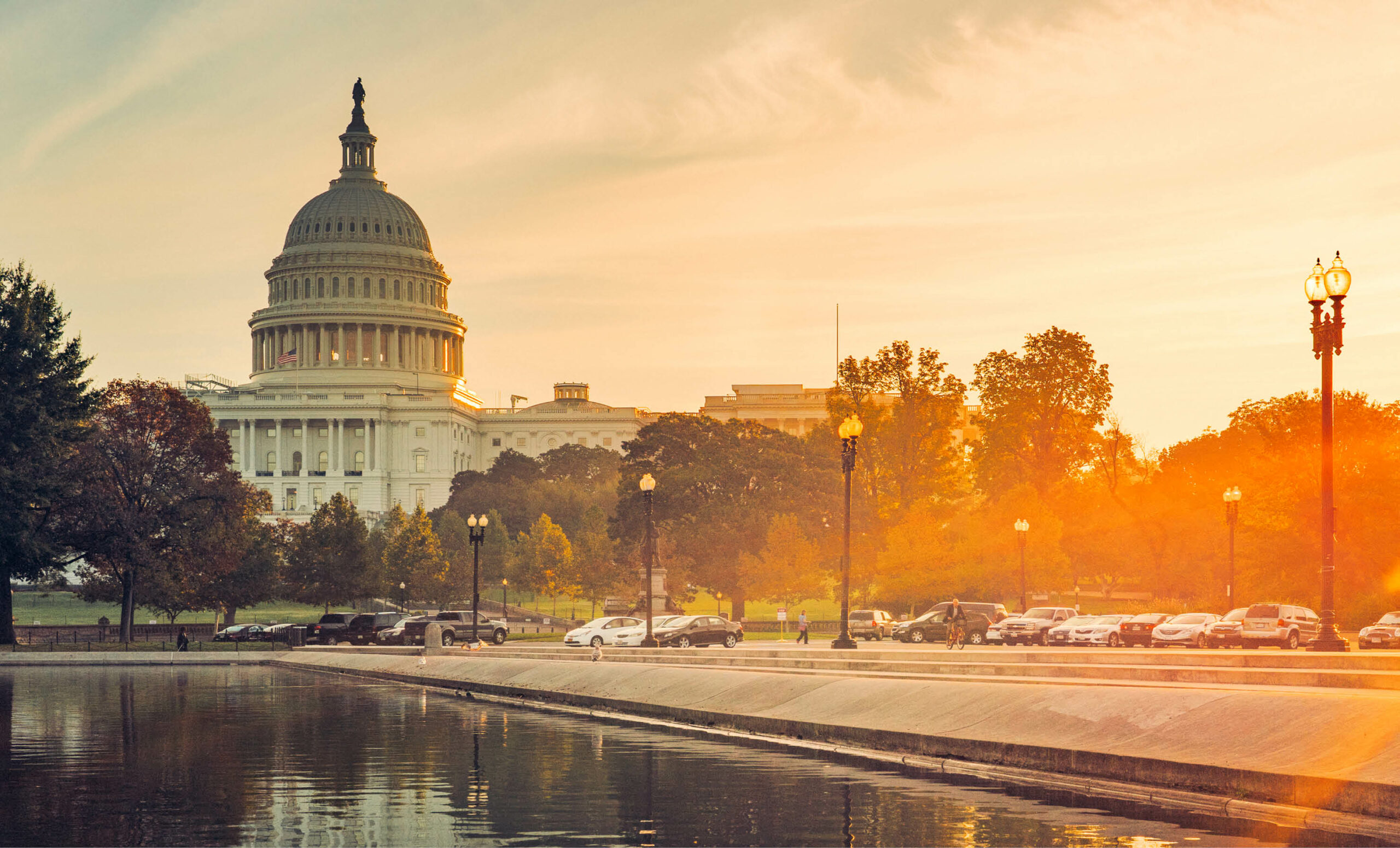 After four years of a presidential term seemingly unlike any other, including the growing unrest currently being sowed into the politics of the US, can we see a path to change for America or has Trumpism irrevocably changed the world?
In this exclusive webinar on the 10th November, the Financial Times' Chief Foreign Affairs Commentator, Gideon Rachman, explored the implications of the US election results and how the next Presidential term could shape the world. You can view the webinar playback here and below we outline the key takeaways from the keynote speech.
Key Takeaways
THE US VS CHINA WILL CONTINUE TO DRIVE ECONOMIC BEHAVIOUR AROUND THE WORLD
Trump and Biden are the most contrasting of characters, but nations have enduring interests which remain, whoever is in the White House. Tensions between the world's two largest economies existed prior to Trump, but this has now developed into a full trade war. This is not solely down to the actions of Trump, the internal political actions of Xi Jinping are a factor too. This looks set to continue, with small scale reforms by Biden.
BIDEN NEEDS CHINA TO HELP MEET GLOBAL CLIMATE CHANGE GOALS
Biden takes climate change seriously, and if there is going to be any effort to lower emissions they have to involve China. If they do not, it is virtually pointless. China states it will be carbon neutral by 2060, but in reality they are increasing their levels of carbon dioxide year-on-year, despite already being by far the largest emitter.
A RETURN TO INTERNATIONAL FOCUS
Trump has a strong focus on national before international relations, focusing on internal teams and politics rather than trusting in NATO and the EU. Americans under Biden will return to engage deeper with international groups, understanding that the power of connections with Europe will help them push back against China on any economic and climate issues.
BUILDING RELATIONS WITH ASIA
Biden will start by re-establishing connections in Asia (in particular Japan and India) to build a strong democratic base and to establish a position of strength and present a united front before entering into negotiations with Xi Jinping.
THE US AND RUSSIA
It is highly unlikely that the Democrats will drop their case against Russia for meddling in the 2016 elections, with the potential for new rounds of economic sanctions.
THE US AND INDIA
The US has a complex relationship with this growing global power. Trump had previously not put much emphasis on human rights and was happy to make deals with India knowing their poor record on this score. Although a change is expected, the alliance with India will likely endure to help support the main goal, the trade battle with China.
BIDEN WILL STRUGGLE TO MAKE REAL INTERNAL CHANGE
Thanks to the Republicans maintaining a majority in the Senate, it will become very difficult for Biden to get any of his stronger policies across the line. However, Biden's political history and experience could help him in his need to convince individual Republicans on specific votes.
CONCLUSION
In conclusion, whilst Biden is now President-elect, Trumpism has left an indelible mark which Biden will seek to minimise. However, how much true impact he can make with a Republican majority in the Senate remains to be seen.
If you would like to see the full webinar recording, you can find it here. For analysis on how geopolitical and macroeconomic trends impact how London & Capital view the markets and asset allocation, you can read our CIO Notes and AndPapers here.
---
To get in contact with London & Capital, please give us a call on +44 (0) 207 396 3388 or get in contact here.
---
The value of investments and any income from them can go down as well as up and investors may not receive back their original investment amount. This communication is for information purposes only. It is not intended as a personal recommendation of particular financial instruments or strategies and it does not provide individually tailored investment advice. This event provides the views of the London & Capital investment team examining the fundamental background, economic outlook and possible effect on asset markets. The event is not an invitation to subscribe and is by way of information only. Nothing contained herein constitutes investment, legal, tax or other advice nor is it to be solely relied on in making an investment or other decision. If you are considering investing, you should consult your London & Capital adviser. The views expressed herein are those at the time of publication and are subject to change. Correct at time of the event. London and Capital Asset Management Limited is authorised and regulated by the Financial Conduct Authority, 12 Endeavour Square, London, E20 1JN. Firm Reference Number 143286. Registered in England and Wales, Company Number 02112588. © London and Capital Asset Management Limited. All rights reserved. London and Capital Wealth Advisers Limited is authorised and regulated by the UK Financial Conduct Authority (Firm Reference Number 120776) and by the U.S. Securities and Exchange Commission of 100 F Street, NE Washington, DC 20549, with SEC Firm Reference Number 801-63787. Registered in England and Wales, Company Number 02080604. © London and Capital Wealth Advisers Limited. All rights reserved.